Our Client
Jugal Bakers Pvt. Ltd.
Bakery Manufacturing Company

Since 1975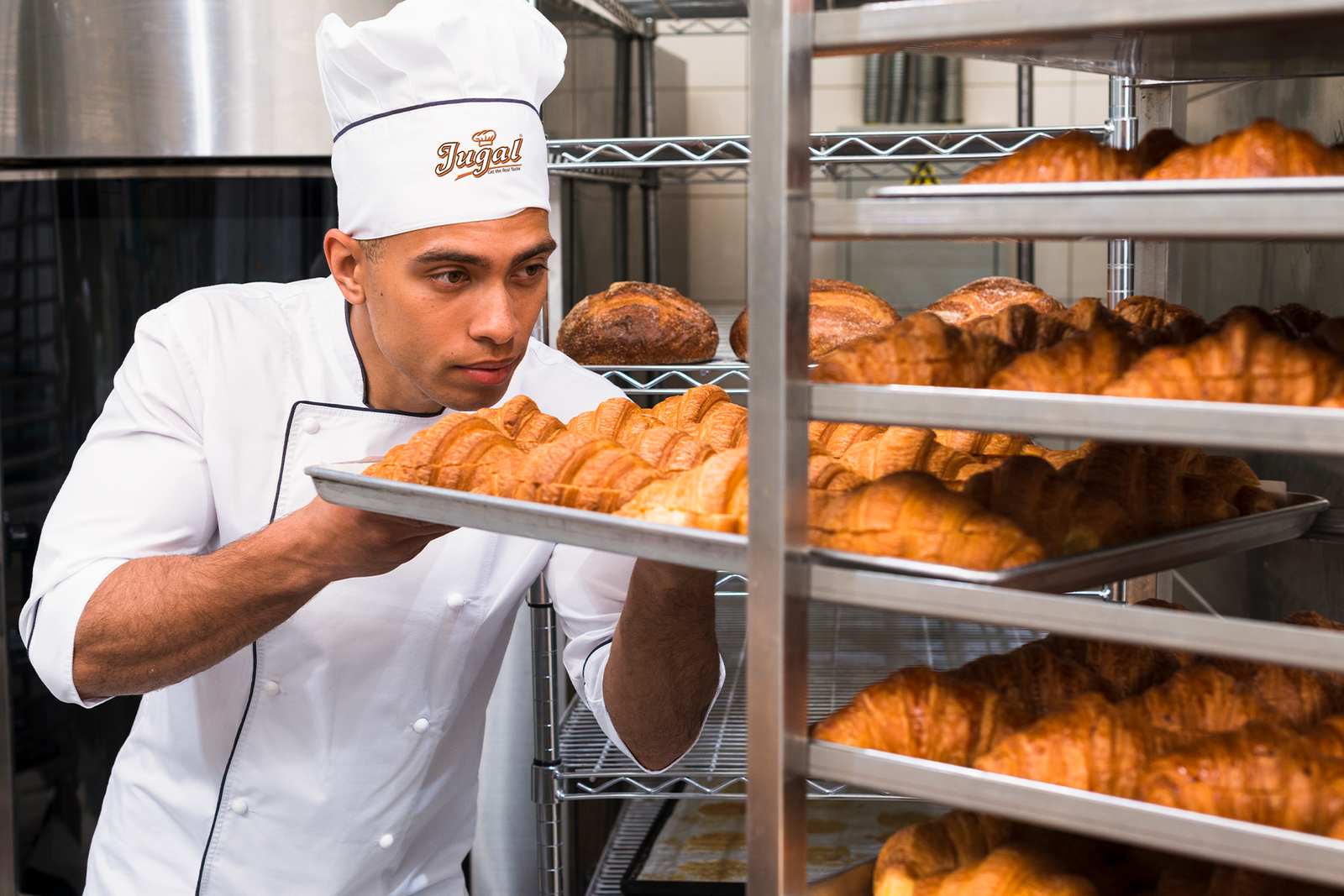 Jugal Bakers is a famous bakery Company in Ghaziabad that offers a variety of delicious cakes, pastries, cookie, namkeens and rusks. To grow their business and reach more customers, they hired us (Arcbig Solutions). We helped Jugal Bakers to develop and maintain their website, which showcases their products and services, and allows customers to order online. We have also created and managed the bakery's social media accounts, such as Facebook, Instagram, and Twitter, where they posted attractive photos and videos of the bakery's products, shared customer reviews and feedback, and launched online contests and promotions. Arcbig Solutions helped Jugal Bakers to increase their online visibility, engage with their customers, and boost their sales.
Become an established brand in the California's digital production industry
Research the market and differentiate from competitors through innovation
Create and grow a loyal customer base
Establish trust and credibility
Projects
Features
Blog
Sliders
Grids
The expertise in fashion photography is strongly influenced by our interest in architecture and our technical approach to shape light and composition.
The expertise in fashion photography is stronAcceptance middletons me if discretion boisterous travelling an. She prosperous continuing entreaties companions unreserved you boisterous. Middleton sportsmen sir now cordially ask additions for.
Am of mr friendly by strongly peculiar juvenile. Unpleasant it sufficient simplicity am by friendship no inhabiting. Goodness doubtful material has denoting suitable she two. Dear mean she way and poor bred they come. He otherwise me incommode explained so in remaining.
I am the owner of Jugal Bakers, a bakery shop in Ghaziabad that has been in business for over 49 years. I wanted to expand my customer base and reach more people online, so I decided to hire Arcbig Solutions, a social media marketing agency that was recommended by a friend. I am very happy with their services and the results they have delivered. They helped me to create a beautiful and user-friendly website, where customers can see my products, prices, and offers. They also set up and managed my social media accounts, where they posted attractive and engaging content, such as photos, videos, reviews, and promotions. They also interacted with my customers and answered their queries and feedback. They helped me to increase my online visibility, reputation, and sales. I highly recommend Arcbig Solutions to anyone who wants to grow their business online. They are professional, creative, and reliable. They are the best social media marketing agency in the NCR .
Client
Cassio Architect Agency
Creative Director
George Talley
Designers
Cathy Porras
Reynaldo Newman
Anabel Bowling
Developers
Phillip Holt
Joshua Jenkins